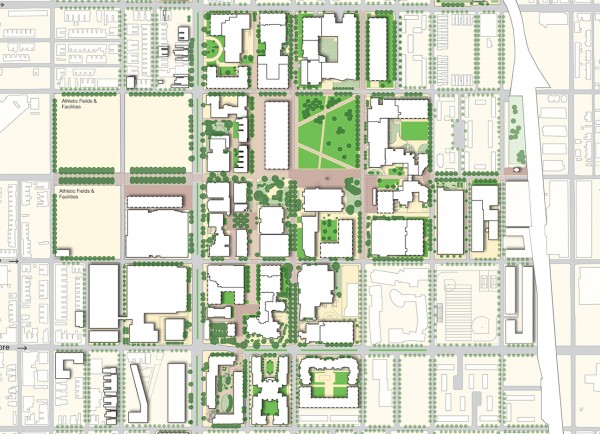 VERDANT TEMPLE and Wachman Plaza & Liacouras Walk
Ground Reconsidered led a multi-disciplinary consultant team in the development of a comprehensive unifying vision for Temple University's main campus that included the key campus landscape elements of mobility, public art, lighting, stormwater management, planting, signage and wayfinding. Design guidelines were incorporated into the Master Plan to inform future projects by providing standards to create a consistent public realm and continuous campus palette. The plan detailed strategies for improvement to the campus landscape, and included a prioritized action plan to guide an achievable phased implementation.
The firm was also the project team leader for the first Master Plan project to be realized, the redesign of Wachman Plaza and a central segment of Liacouras Walk. Liacouras Walk is one of two major pedestrian walks on campus and our transformative plan establishes an iconic primary campus walk that is beautiful and works to infiltrate stormwater. The entry forecourts of adjacent buildings were also redesigned to be more gracious and connected to the campus fabric.
Click here for information about the status of current upgrades and implementation.
Temple University
Philadelphia, PA
2012 - 2015