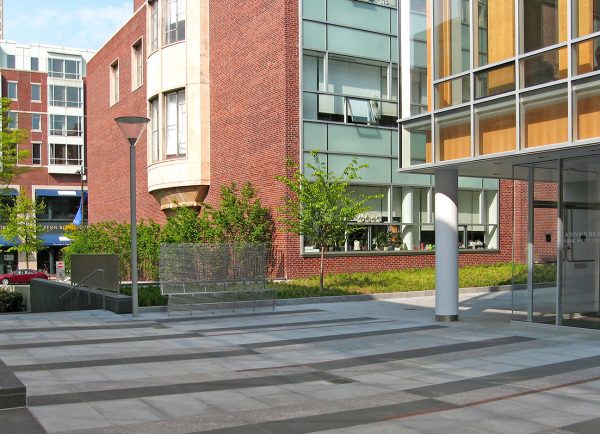 University of Pennsylvania: Annenberg Public Policy Center
The Annenberg Public Policy Center houses the research department of the University of Pennsylvania's Annenberg School of Communications. This facility, sited in Penn's dense campus core, hosts significant public events and draws crowds from both the University and the general public alike.
Ground Reconsidered collaborated with the project architects to design site elements which reflect the building's rich details. An example of this expression is shown in the relationship of the building's mullions with the jointing details in the paving. Ground Reconsidered utilized a rich palette of materials including granite, bluestone, brick and stainless steel, to tailor the project's plaza, walkway and feathered stair. The majority of the landscape is built on structure.
The project received an Honor Award from the PA/DE Chapter of the American Institute of Architects.
Maki and Associates, Ballinger
Philadelphia, PA
2005-2009