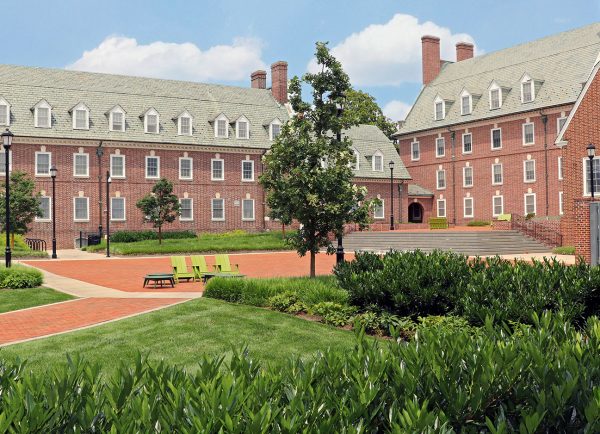 University of Delaware: South Academy Street Residence Hall
The South Academy Residence Hall was configured to create several courtyards and plazas, providing outdoor amenities for residents and the greater campus population.
The North Courtyard welcomes residents through a green 'front garden'. The Central Courtyard is embraced by the building and offers a place to gather and relax in a verdant garden setting with wood-top granite seatwalls. Kent Plaza established a link between the residence hall landscape and the University's primary greensward.
The new plazas, courtyards and walks are comprised of brick, stone and wood with richly detailed patterns. Native and adapted plants were selected for site appropriateness, biodiversity, seasonal interest, and provide shade and wind mitigation.
University of Delaware; Robert A.M.Stern Architets
Newark, DE
2018