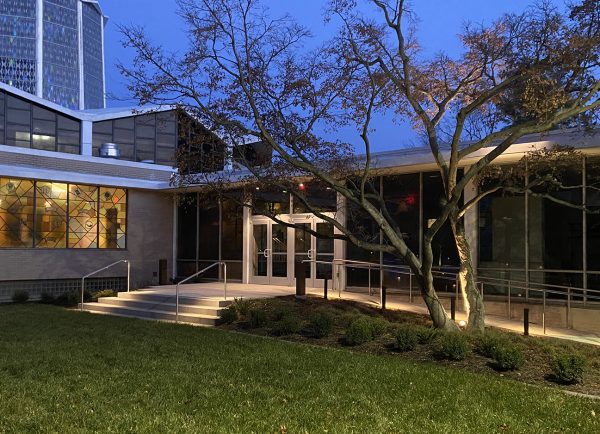 Temple Adath Israel Courtyard Renovation
As one of the oldest conservative synagogues on Philadelphia's Main Line, Temple Adath Israel has seen their congregation grow significantly over the years, resulting in a need for improved outdoor spaces. Ground Reconsidered was tasked with renovating a courtyard at the center of the campus. The synagogue requested that the space serve as a gathering place for the annual High Holidays celebration, in addition to other events and performances throughout the year.
Borrowing elements from formal garden design, Ground Reconsidered's plan for the space uses rectilinear geometry to layout paths, plant beds, and a stage. The centerpiece of the courtyard is a lawn panel, which will be used for formal and informal gatherings. A flush granite curb frames the lawn, referencing the former design and its rectangular, concrete band. Ramps and a series of retaining walls manage grade change throughout the site, enabling ADA access to and from the adjacent building. Granite stairs descend into the lawn, with the south stair connecting to a stage for performances. Both the stairs and a monolithic granite wall, flanking the lawn's northern edge, serve as seating elements.
Temple Adath Israel
Atkin Olshin Schade Architects
Merion Station, PA
2019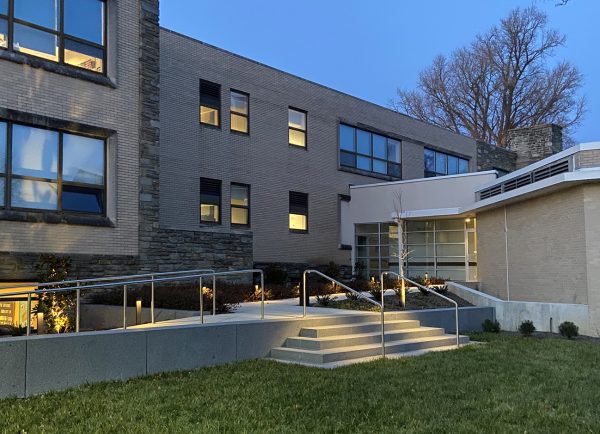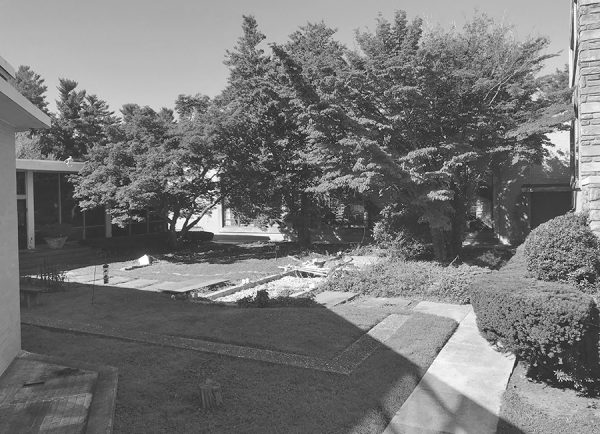 Before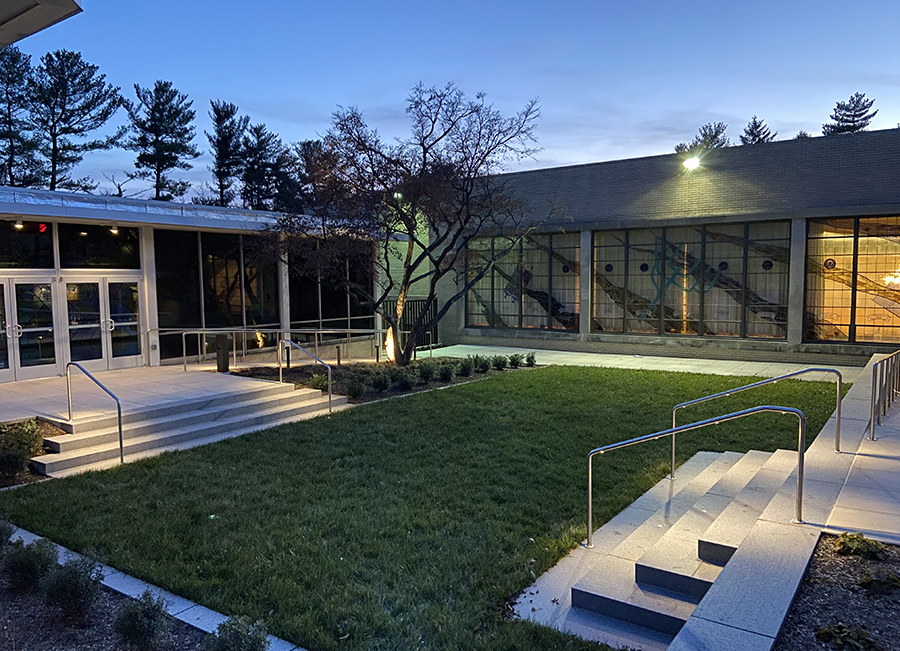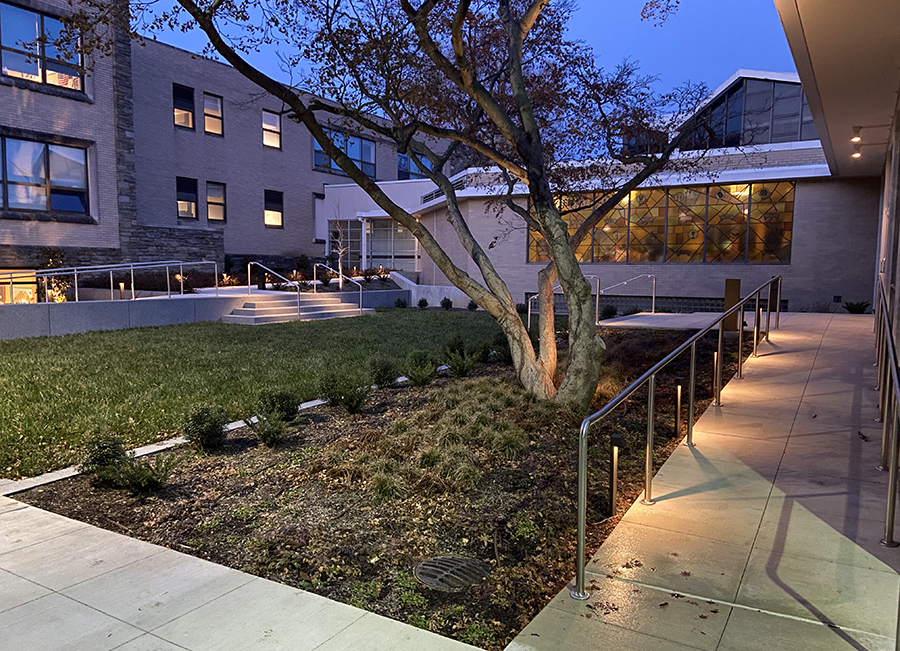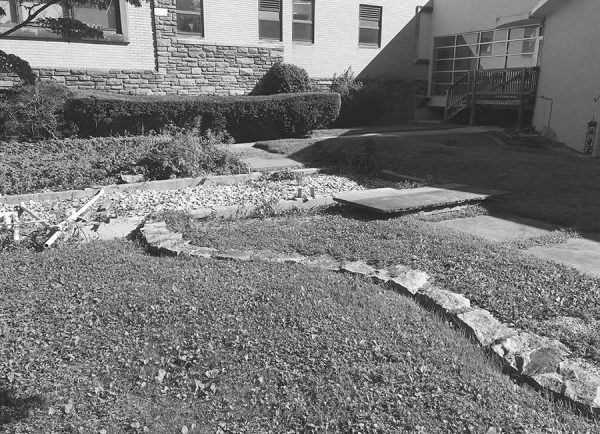 Before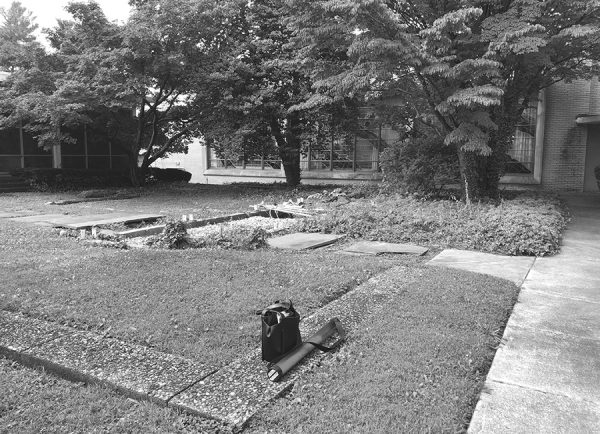 Before