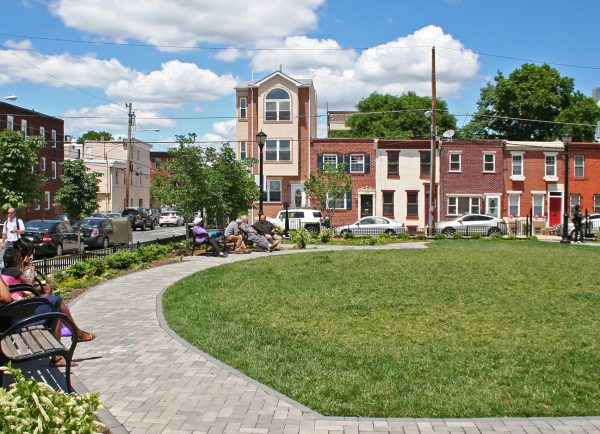 Julian Abele Park
As part of an ongoing Landscape Services Requirements Contract, Ground Reconsidered worked with the City of Philadelphia's Department of Public Property to redesign Julian Abele Park. The park's namesake, Julian Abele, was the first African American graduate of the University of Pennsylvania's Department of Architecture in 1902, and went on to design the Philadelphia Museum of Art, the Philadelphia Free Library and the Philadelphia Zoo.
Prior to the redesign, the park was underutilized by neighborhood residents and was frequently the site of illegal activity. The park has now become a hub of the community, overseen by an active friends group, hosting a seasonal weekly farmer's market and regularly programmed concerts, performances and movie nights.
Ground Reconsidered 's work included conceptual site design and the subsequent design development and observation. We also conducted community consensus building and outreach. As part of the Green City, Clean Waters Initiative, stormwater runoff is managed on-site by tree trenches in the adjacent sidewalks.
The work was funded through neighborhood fund-raising and a grant from The Pennsylvania Department of Conservation and Natural Resources (DCNR).
City of Philadelphia Department of Public Property
Philadelphia, PA
2013