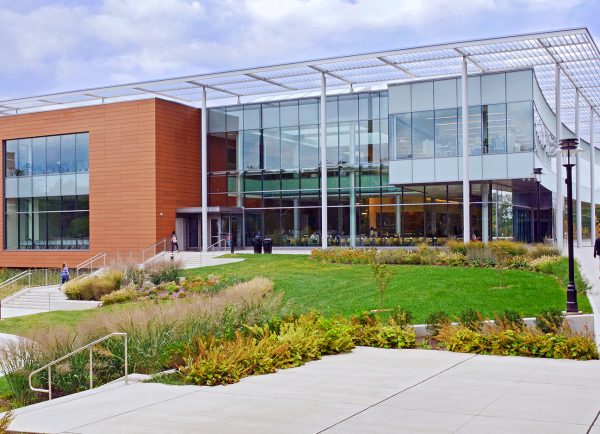 New Jersey Institute for Food, Nutrition & Health
The New Jersey Institute of Food, Nutrition and Health is an interdisciplinary research and teaching facility located on Rutgers University's Cook Campus.
Ground Reconsidered was responsible for the full scope of landscape architectural services. Our work included the design of a hillside meadow, an amphitheater for repose and events as well as connections to the campus at large. The new play facility for the Institute's Center for Childhood Nutrition Education and Research includes fun, modern climbing equipment, musical play elements and spaces for imaginative play. This progressive play area emphasizes exploration and innovative free play, with the goal of understanding how to improve the health of children at all levels.
Rutgers University
New Brunswick, NJ
2012 - 2015