The park's design embraces the vision and ideals of the constituent community.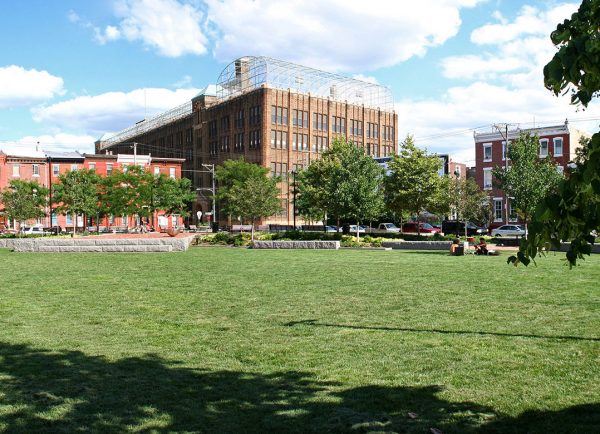 Hawthorne Park
Functional, safe and visually engaging green spaces greatly contribute to the quality of urban life. For the Hawthorne Park project, Ground Reconsidered, led a design team selected to create the first totally new park built in Philadelphia in over 20 years. A long-promised neighborhood amenity, the park's design needed to embrace the vision and ideals of the constituent community as well as best practices in green stormwater infrastructure dictated by the Philadelphia Water Department's pioneering runoff regulations.
The firm's comprehensive design approach incorporated input from the surrounding community and agency stakeholders. The park's sustainable and visually dynamic design features topographic changes to create distinct use areas, a raised plaza/performance space, a multi-purpose open lawn, new trees and tough low-maintenance plants, a high efficiency irrigation system and permeable paving with planting areas that disconnect the park from the City's aging stormwater sewer system. Additionally, during the design process and in close collaboration with the artist, a site-specific sculpture was integrated into the plan.
Philadelphia Parks & Recreation, The Pennsylvania Horticultural Society
Philadelphia, PA
2008 - 2012