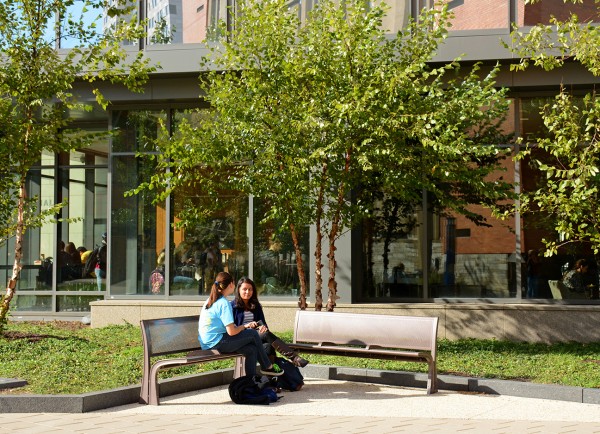 Drexel University: LeBow Hall
Home to Drexel University's internationally acclaimed LeBow College of Business, LeBow Hall consolidates the school's teaching and research programs into a single unified complex and marks the gateway into Drexel's campus from Center City Philadelphia.
Site elements designed by Ground Reconsidered reflect the building's rich form, architectural details and material palette. The generous entry stair provides a place for gathering and seating; the intricately graded paved granite entry plaza is ADA compliant and seamlessly meets the adjacent public sidewalk. Planting beds echo and reinforce the geometry of the building and are composed of a restrained but rich plant palette. An accessible roof terrace, used for events, features dramatic views of Center City and a second non-accessible green roof resourcefully manages stormwater.
Drexel University, Robert A.M. Stern Architects, Voith & Mactavish Architects
Philadelphia, PA
2010 - 2014