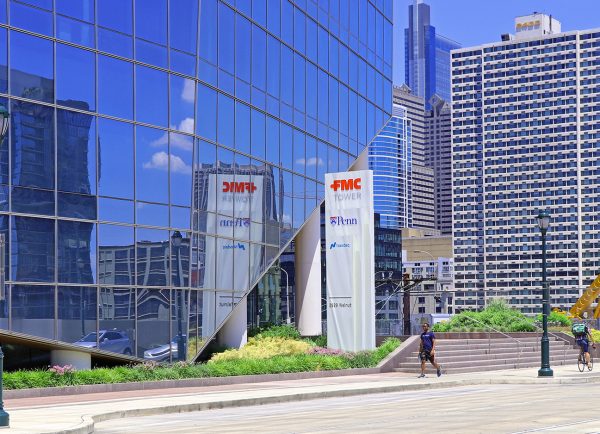 FMC Tower at Cira Centre South
One of the tallest buildings on the Philadelphia skyline and a prominent gateway marker for West Philadelphia and University City, FMC Tower at Cira Centre South is comprised of a restaurant and offices on the lower 27 floors, an amenity level including an outdoor amenity terrace on the 28th floor and apartments on the upper 22 floors. The office and residential lobbies are accessed from the entry courtyard which offers views across the Schuylkill River to Center City Philadelphia. The site is entirely on structure, spanning service functions on the site adjacent to lower 30th Street as well as Amtrak rails to the east.
FMC Tower at Cira Centre South received a 2017 Award of Excellence at the 4th Annual Willard G. "Bill" Rouse III Awards from the Urban Land Institute, Philadelphia.
Brandywine Realty Trust, Pelli Clarke Pelli Architects, BLTa
Philadelphia, PA
2013 - 2017