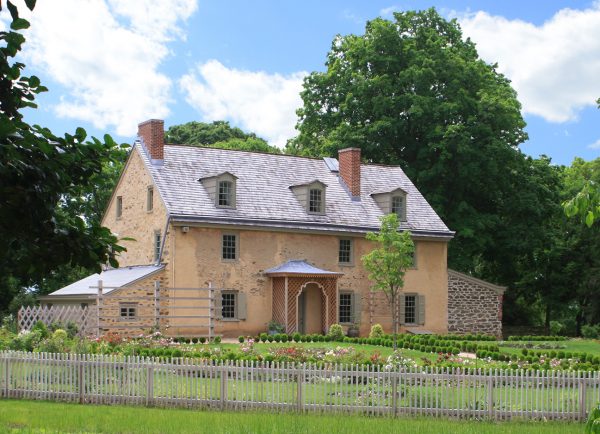 Carr Garden Historic Restoration
Located on the west bank of Philadelphia's Schuylkill River, Bartram's Garden is the nation's oldest living botanical garden founded by America's first botanist, John Bartram. Ground Reconsidered designed a restoration of the historic Carr Garden; an early 19th Century public exhibition space that featured newly imported Asian plant species. The restoration enhances the garden's beauty and historic accuracy, reinterpreting it as it was during its peak period when Ann Bartram Carr was in residence. During the redesign process special attention was paid to the selection of historically accurate materials that meet today's standards for accessibility and longevity. The project, being constructed in tandem with renovations to the National Historic Landmark Bartram House, will increase visitation and audience engagement with new opportunities for horticultural interpretation and hands-on learning.
The Preservation of the John Bartram House and Re-Creation of the Ann Bartram Carr Garden received a 2017 Grand Jury Award from the Preservation Alliance of Greater Philadelphia and a 2018 Award of Merit from the PA-DE ASLA Chapter.
John Bartram Association
Philadelphia, PA
2013 - 2016