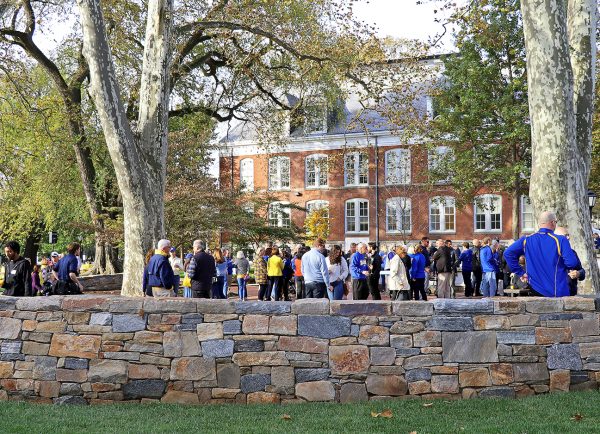 University of Delaware: Alumni Circle
Alumni Circle, located on University of Delaware's Newark Campus, recognizes distinguished alumni for their academic achievements, civic service and dedication to the University. The memorial is located between Alumni Hall and the Carpenter Sports Building, near Old College. Its curved stone walls have inset granite panels engraved with more than 550 names, with a number of remaining panels left blank, providing space to recognize the accomplishments of future alumni. The richly detailed structure was constructed on a fast track schedule in less than a year by a talented team of designers, contractors and craftsmen, and looks as if it has always been a part of the fabric of campus. An existing row of stately London Plane Trees bisects the site, and helps to anchor the structure within the space.
Ground Reconsidered was responsible for the design, documentation and construction administration.
University of Delaware
Newark, DE
2018